Description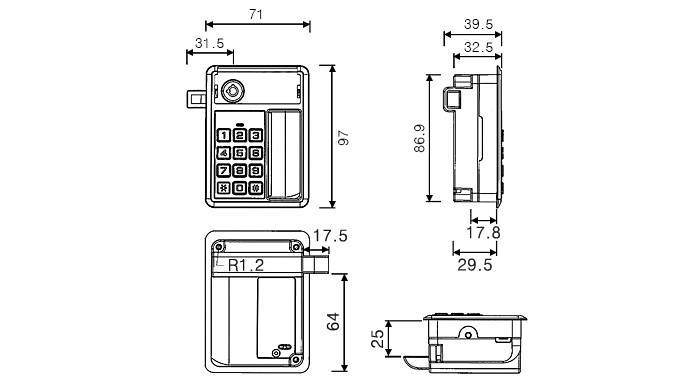 ---
Detailed Description:
Specification: 71(W) × 97(D) × 39.5(H)
Material: Zinc alloy
---
Advantages of Embedded Button Lock:
Convenience of management due to no need to carry keys.
Easy to open and close inquiries in case of emergency by assigning a grade to the person, department head, and final manager through the management function (personal password, master number, master key.)
Patent registration by initialization method using master key.
Password registration function of up to 8 digits that can form 1 billion units.
(For general option, register 4 digits).
By using the master key as a mechanical key, it is easy to open and close the door even in the event of an electronic failure.
All-in-one structure prevents accidents due to protrusion and easy installation.
Lowest power consumption by optimal driving method.
---