Description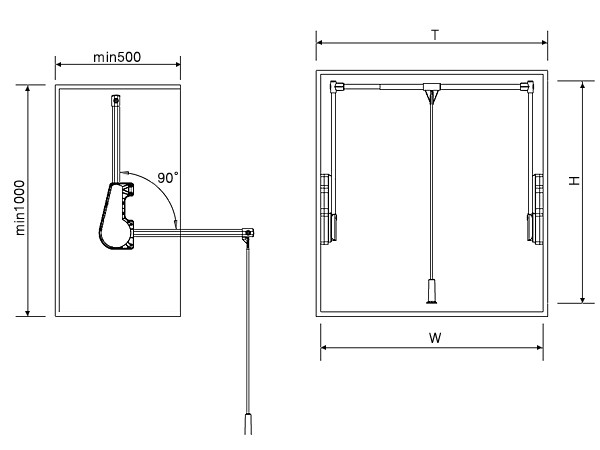 Product Drug
Easy to removable (can be used to reach out of reach)
Even small children can take their clothes out on their own
Securely secure at a 90-degree angle
A lift moves from side to side and is convenient
Function
Can store clothes, coat, dress; Function design for up and down movements, very easy and convenient to hang and take the clothes, suitable to assemble in the high of wardrobe.
Quality
Key soft-closing motion device, precise and durable, pass European standard GS50000 motion test, Perfect assembly, stable structure and easy to install.
Design
Environmental powdering in white color, make the wardrobe luxury and fashion.
Detailed description
– Product Type: MARTSA
– Standard
DI-52314 : (564-764mm)(W)×150(D)×900(H)mm
DI-52314-1 : (764-1,064mm)(W)×150(D)×900(H)mm

NUOMI WARDROBE SERIES