Description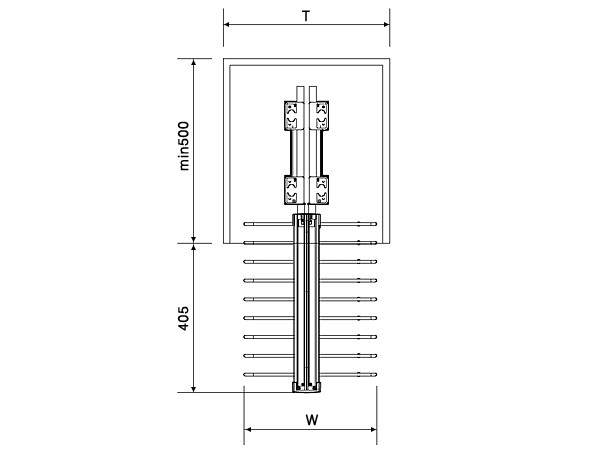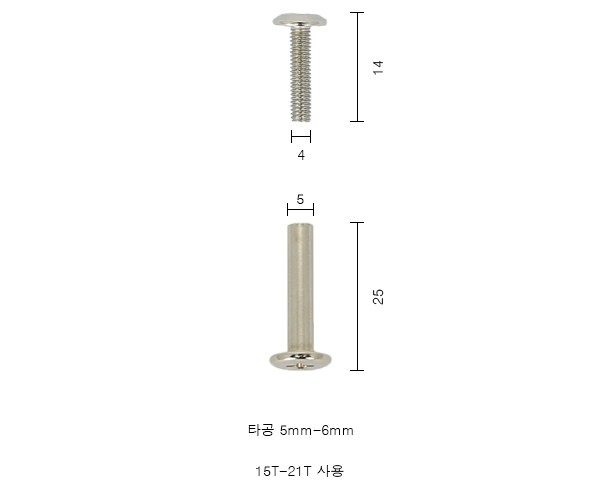 Product Drug
1,000-plate pull-out trouser hanger for easy space
Can be installed in as many quantities as required for the height of the cabinet
A combination of stainless steel and trouser hanger bidirectional horizontal bar design creates a sophisticated atmosphere
Simpler to install and easier to use
Function
Can store trousers. With soft-closing slide, it can be used smoothly and silently.
Quality
Made of high-quality aluminum alloy and dry plating wire rack, guarantee rustproof and long service; the rack with antiskid rubber ring, preventing clothes dropping. Slide is adopted the Germany technology and passes through European standard GS60000 test.
Design
Top-install double slide structure, perfect assembly, stable structure and easy to install. Environmaental powdering in white color and match with champagne golden sheet, make the wardrobe luxury and fashion.
Detailed description
– Product Type: MARTSA
– Standard 360(W) × 468(D) × 135(H)mm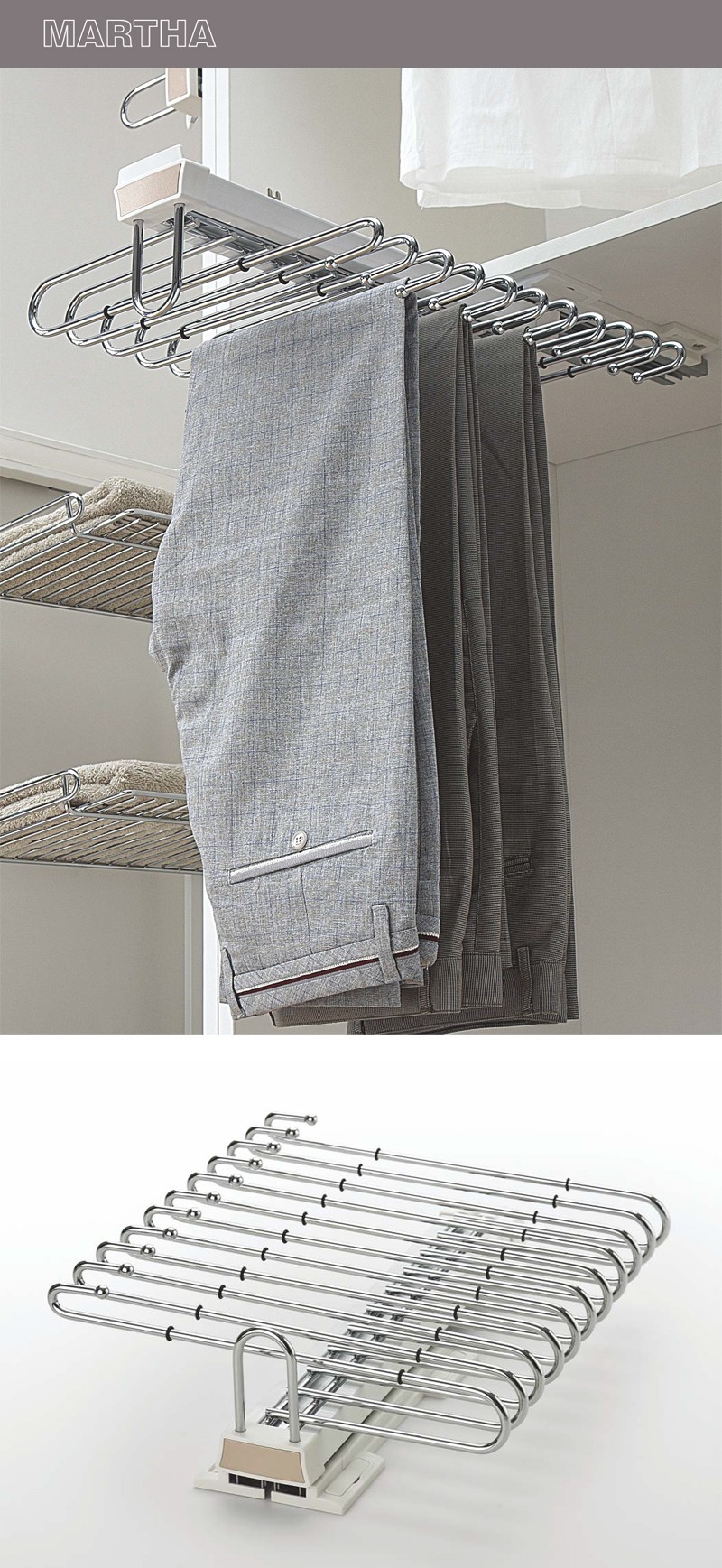 NUOMI WARDROBE SERIES