Description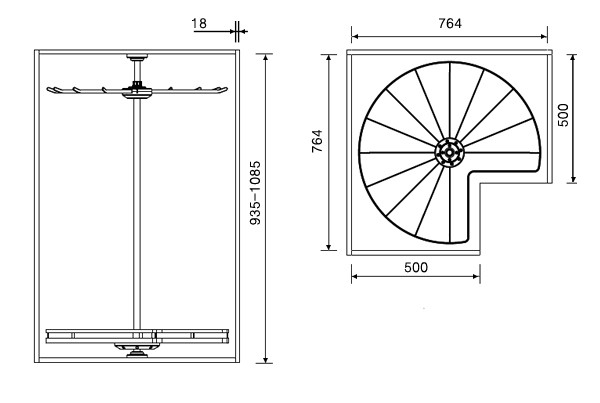 Product Summary
<Product to be released>
It is installed between the bottom shelf and the top shelf in the dressing room or corner
360˚ rotation method, widely used in the corner of the system
Products applied for storing small items or hangers
Function
Can store towels, clothes, scarf, socks, belts, underwear, bags, etc.; suitable to assemble in the corner of wardrobe, maximize the space in the corner of wardrobe.
Quality
Choose superior steel with advanced environmental dry plating surface treatment, simple structure and guarantee long service.
Design
360° rotation design, convenient to take and put the trousers; wide flat wire, elegant design; with small anti-skid ring, beautiful and practical.
Detailed Description
-Product Type: MARTHA
-Size: Ø720 × 935(H) × 764(W)mm

NUOMI WARDROBE SERIES