Description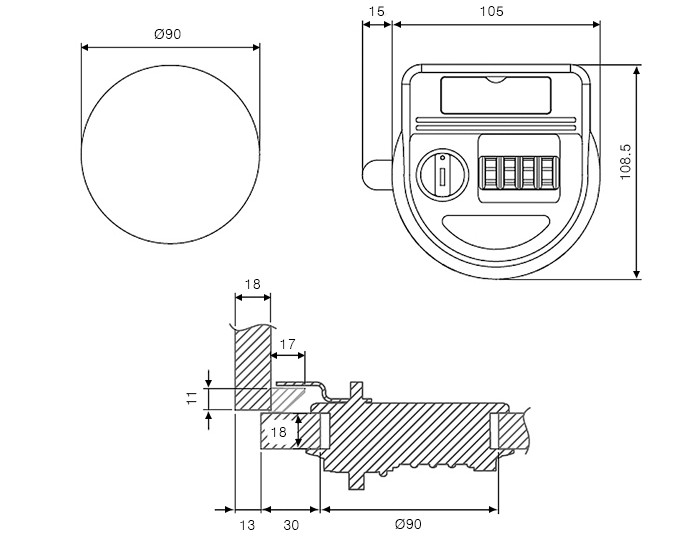 ---
Product Summary:
Non-power dial key password method
Detailed Description:
Specification: 105(W) × 108.5(D)
Material: Zinc alloy
---
Advantages of circular nameplate dial lock
Password-type battery-free locker key.
Password can be changed by customer.
If you forget your password, there is a master key function.
You can open the door with the master key and find the existing password.
When the door is opened, the number is hidden for password security.
Door open or closed is displayed with the upper body display function.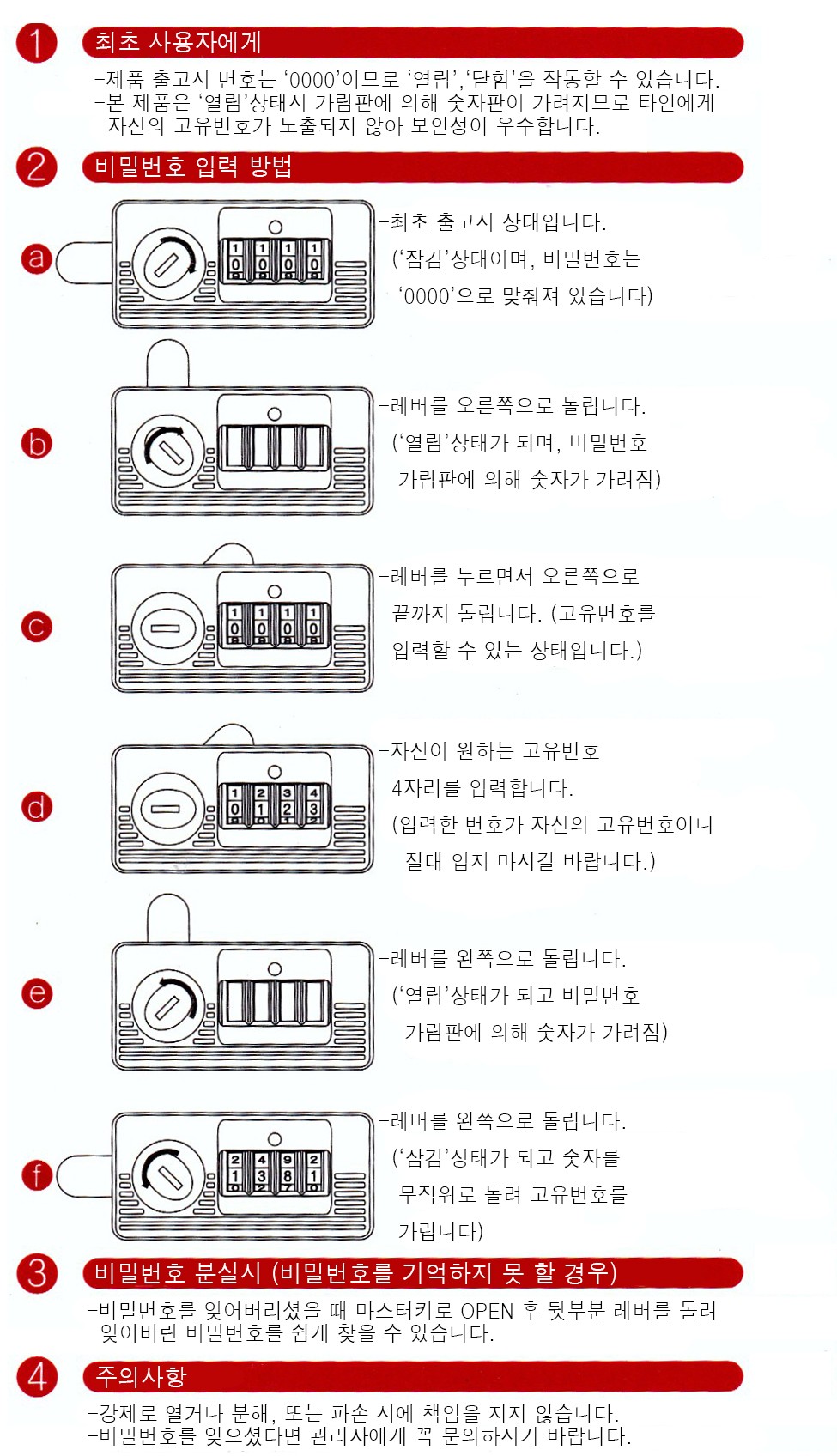 ---
Product Video: