Description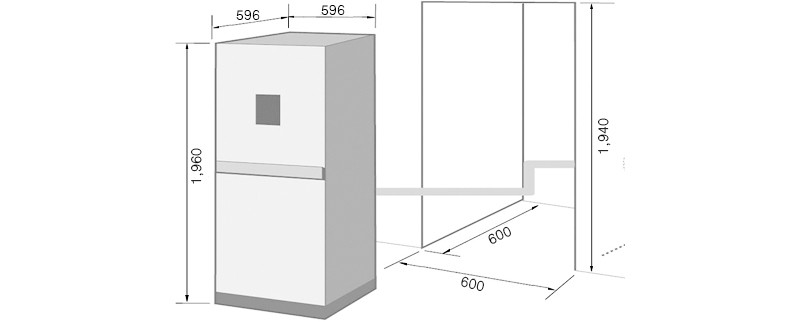 Product Summary:
Double overheating safety device, overcurrent cut-off device, door switch
Advanced drying function (standard drying, time drying, dress, shirt, etc.)
Styling functions such as suits, wool, knitwear, and functional clothing
Bacteria function (noise, internal sterilization)
Precautions
There must be a structure that allows air to enter through the inlet and exit through the outlet.
Make a relaxation space for minimal ventilation so that the built-in styler can heat exchange smoothly.
When the door is opened, 40mm of the door should be installed protruding to avoid interference with the furniture cabinet.
Detailed Description:
Capacity: 6.5Kg
Power consumption: 1,700W
Color: Black, White
Standard: 596(W) x 596(D) x 1,960(H)