Description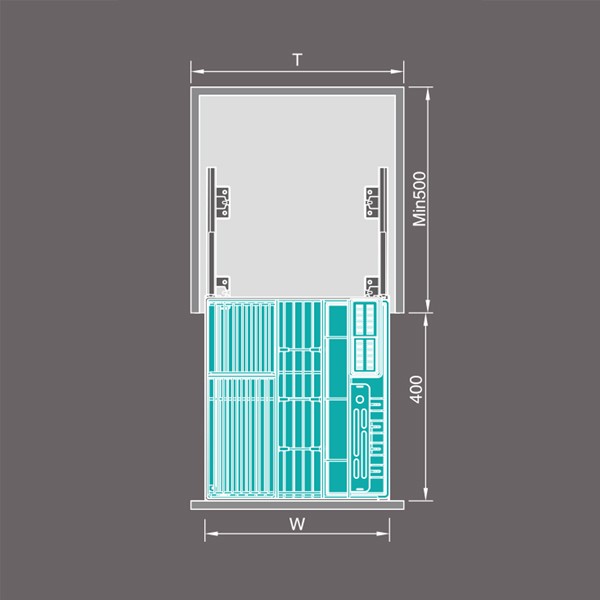 Product Drug
Standard soft slide of Hermama, Germany
Pull-out mesh with door
The kitchen is cleaner and the storage is visible at a glance.
Glossy and durable
Smooth and stable movement
Durable
European flat wire and deprosting floor for easy cleaning
Suitable for bulky kitchen cabinets
---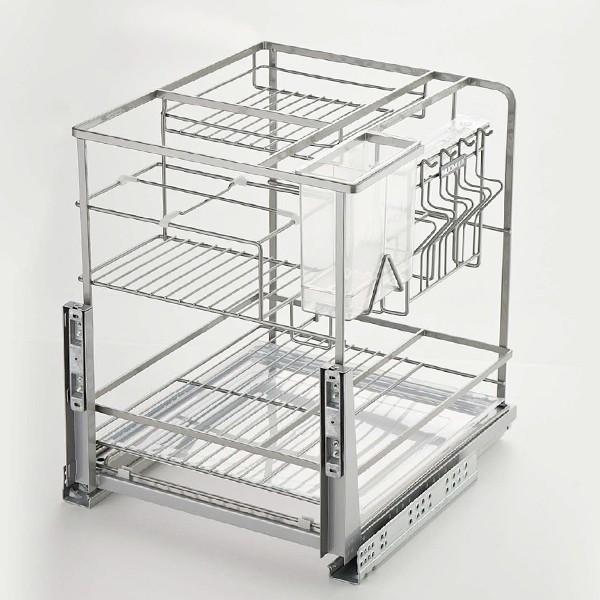 Detailed description
– Product Type: DEVARAJAS
– Dimensions: 410(W) x 460(D) x 480(H)mm
– Wood Diameter Size: 450mm
Function
Store all kinds of kitchen utensils, kitchenware, condiments, cleaning
articles etc. Make the kitchen clean and orderliness, clear at a glance,
conveniently putting and taking items.
Quality
Basket is made of superior steel with European style Tricalent chromium
chromed, Bright and durable; Slide passes through European standard
GS60000 test.
Design
Standard with German soft-close slide, works smoothly and steady,
silent and auto-close; easily accembly with cabinet door, convenient
for assembly; European super side flat wire, with defrosting pan,
easily cleaning.
Store
Suggest to store large scale kitchenware, eg pan, plate.
Load-bearing
Max.loading : 30kg