Description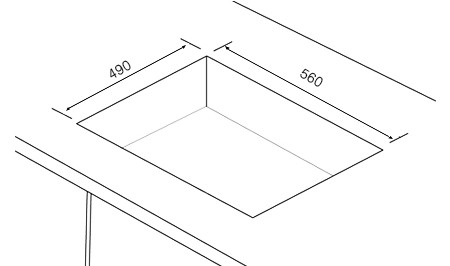 Product Summary:
Virtual Flame Technology to check if it works ™ eyes
Magnetic dial with easy control
Wide flex zone that can be cooked at once
Luxury German short company Ceran(R) glass use
Luxurious diamond grey
Detailed Description:
Dimensions: 600(W) × 520(D) × 56(H)
Perforated Dimensions: 560 (W) × 490(D)
Output: Min 3.0 / Mid 4.0 / Max 6.6 kW
Weight: 13.4kg (Product) / 15.9kg (Total Weight)
---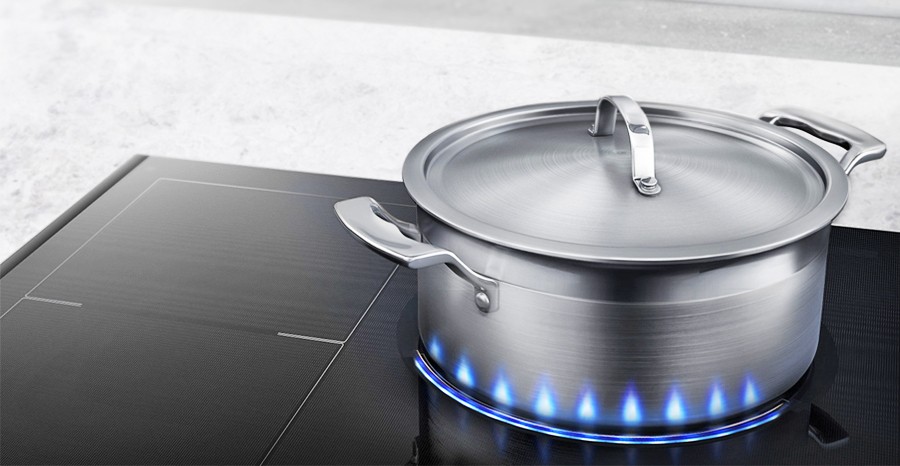 Leds located under virtual Flame Technology ™ top glass that check whether the eye is working give a virtual flame shape in an induction-only container. The ease of use has been dramatically increased by being able to see and see whether induction is working or not, as well as through virtual flames until the century of fire.
---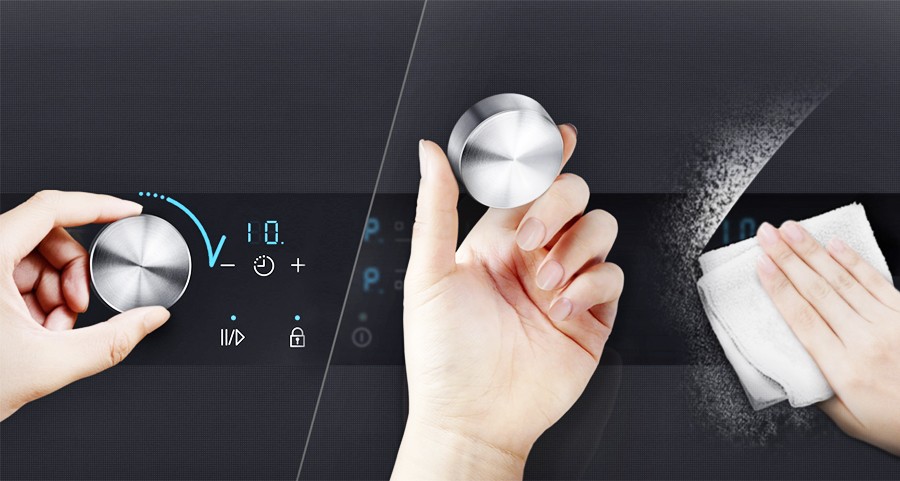 Easy-to-control magnetic dial With a smooth movement magnetic dial, the controls are easy to use and detachable, so you can finish even around the controls when cleaning after cooking.
---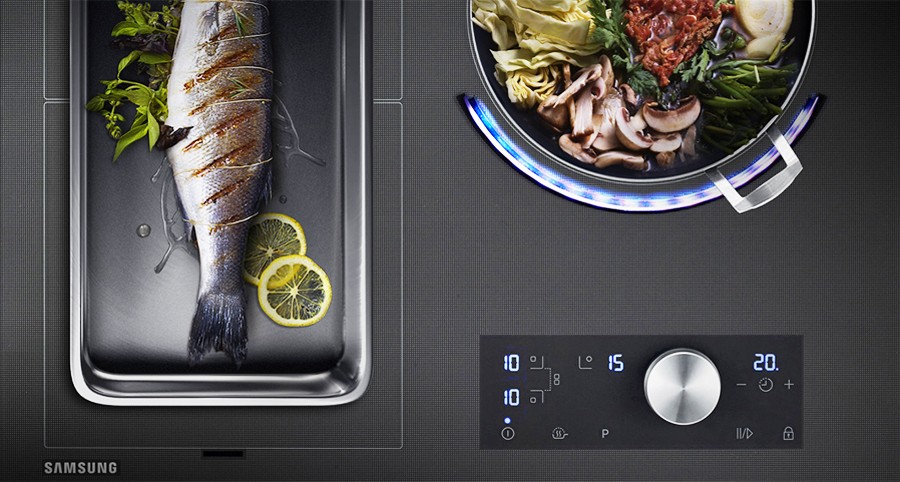 A wide range of flexible ovens that can be cooked at once, flex zone can be used in a variety of containers, and multiple dishes can be prepared simultaneously at once, reducing cooking time.
* The image above is a cooking example.
---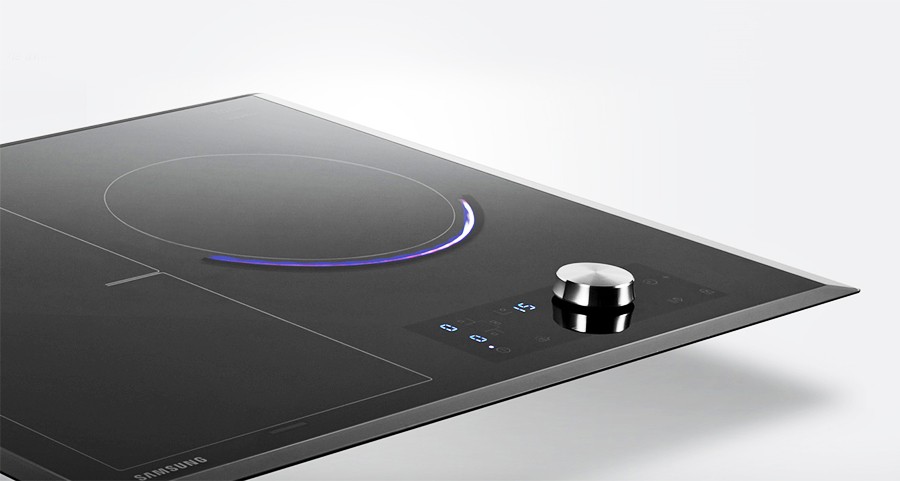 Luxury German Short Company Ceran(R) glass manufacturing process is made of eco-friendly ceramic glass that does not contain arsenic and antimony, a toxic heavy metal required for glass manufacturing, and is safely used due to its significantly higher strength and hardness compared to conventional tempered glass.
---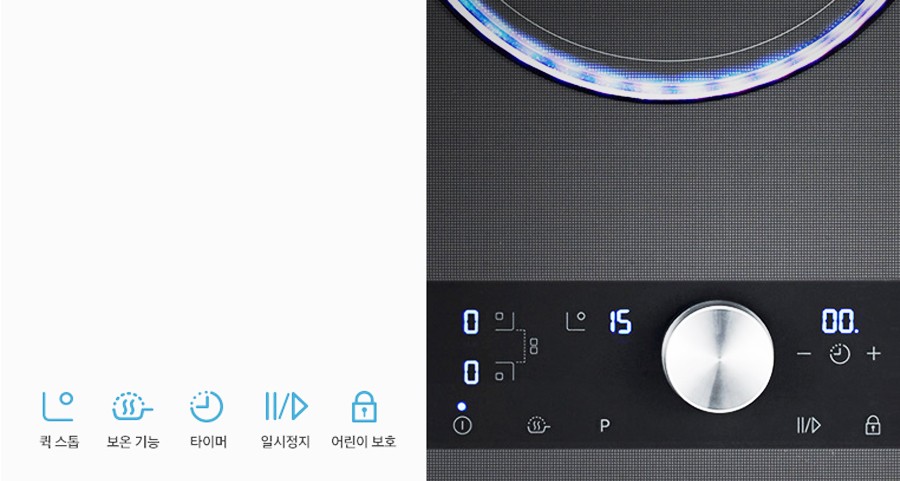 Various convenience functions simple operation can use quick stop, timer, warm function, pause, child protection function.
---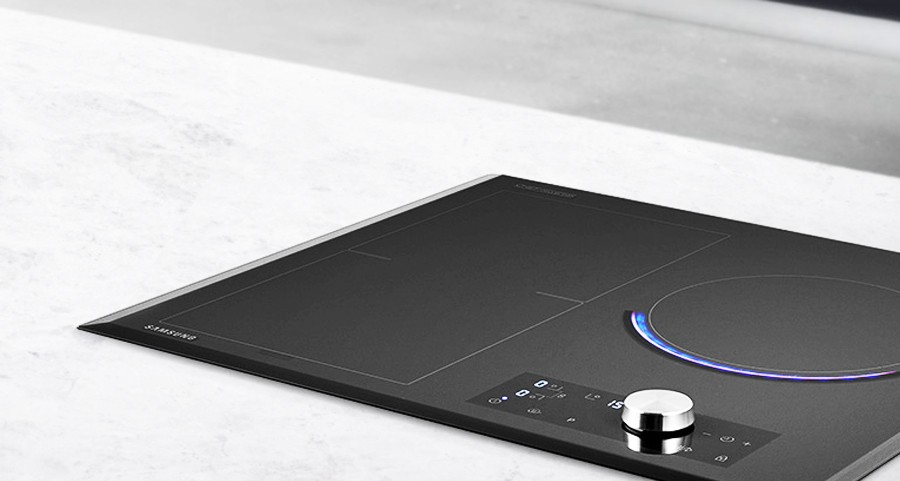 Luxurious Diamond Grey Modern Diamond Grey enhances the kitchen's look, making foreign objects, scratches, fingerprints and more less visible.