Description
Product Summary:
Attached to storage furniture such as built-in cabinets and shoe cabinets
Simple drying as well as sterilization and deodorization
Eco-friendly product that can prevent atopy and allergy
Built-in super plasma ion generator
Custom built-in appliances applicable to all storage furniture
Equipped with phytoncide, which has the effect of deodorizing and inhibiting mold
Detailed Description:
Specifications
Main body: 340(W) x 262(D) x Front 38/Rear 50(H)
Aluminum bar: 400~2400(W) x 20(D) x 56(H)
Power consumption: 84.9 W (maximum)
Air volume: 90.9CFM (2.57CMM)
Weight: 1.3KG
Control method: Electronic microcomputer control
Operation method: 20 minutes operation → 10 minutes stop (repeat)
Button Function
POWER: Power (ON/OFF)
TEMP-L: Medium-temperature ventilation (40˚C~45˚C: heater heating standard)
TEMP-H: High-temperature ventilation (50˚C~55˚C: heater heating standard)
TIME: Operating time control (3/7/12/24 hours)
PLASMA: S-Plasma sterilization (0.4W / sterilization range 1.5㎡)
AUTO: TEMP-H (high temperature ventilation) + TIME (24 hours) + PLASMA (sterilization)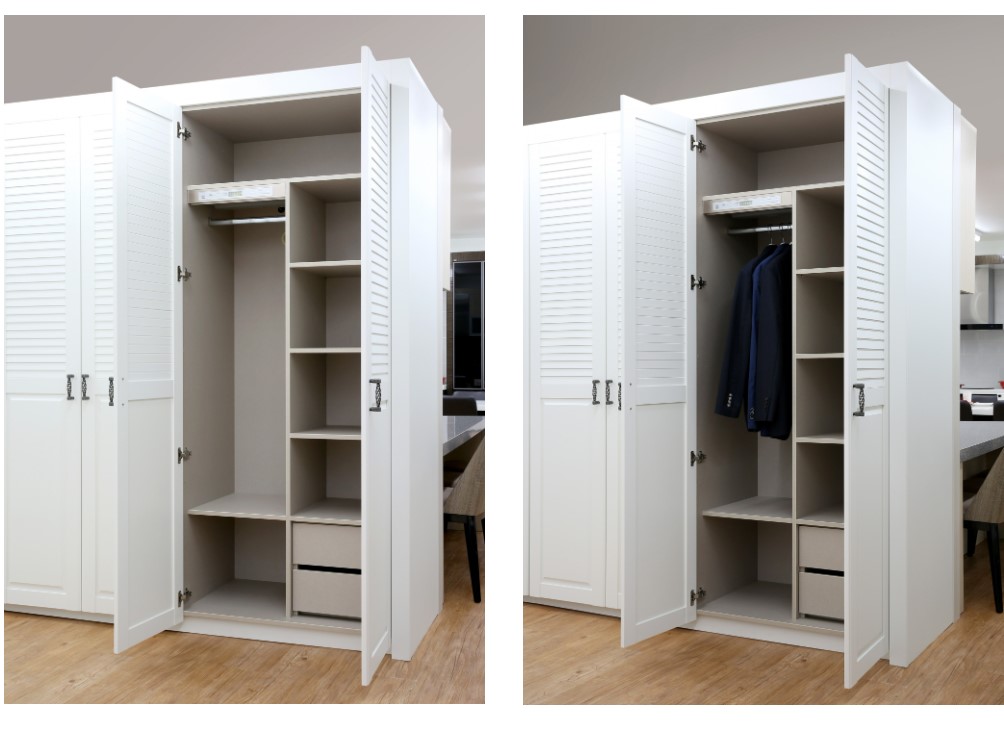 Plasma cleaning function Sterilizes various bacteria, viruses and fungi
Powerful ions generated by the plasma generator sterilize more than 99% of viruses and bacteria inside the furniture.
It also eradicates various fungi and bacteria as well as allergens that cause allergic reactions.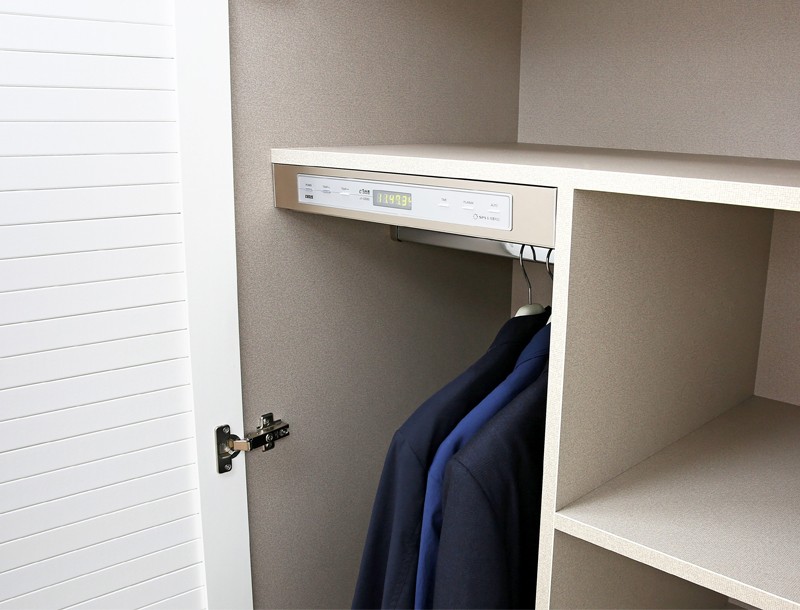 ---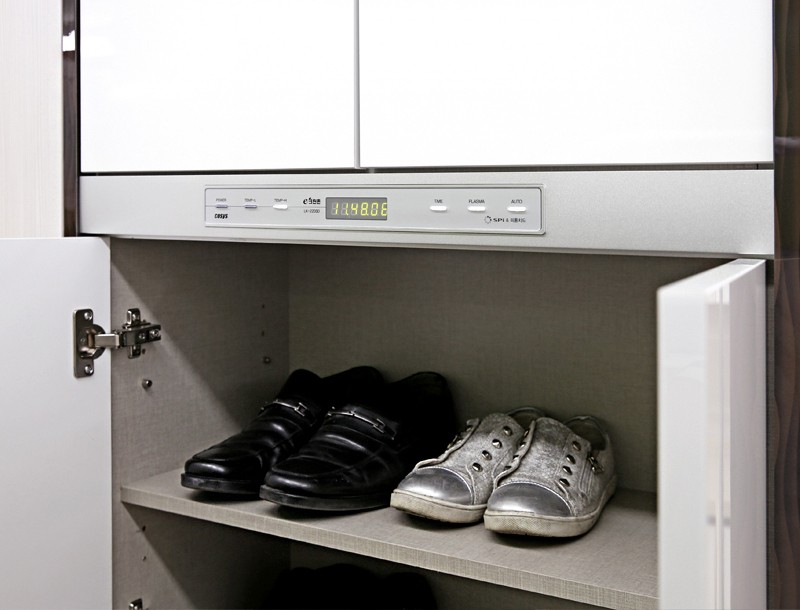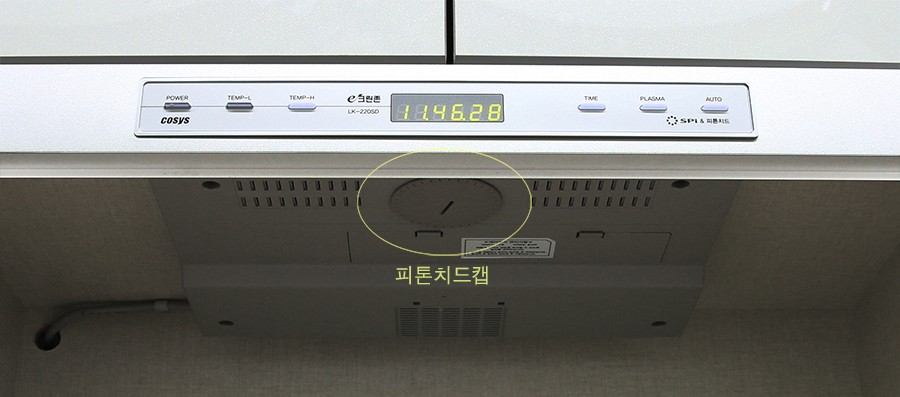 Phytoncide management function   Suppressing mold, strong deodorization, preventing atopy
It is a botanical antibacterial substance extracted from cypress tree and suppresses the growth of mold in closets and shoe cabinets.
It is also effective in removing odors from pleasant clothes and shoes in furniture.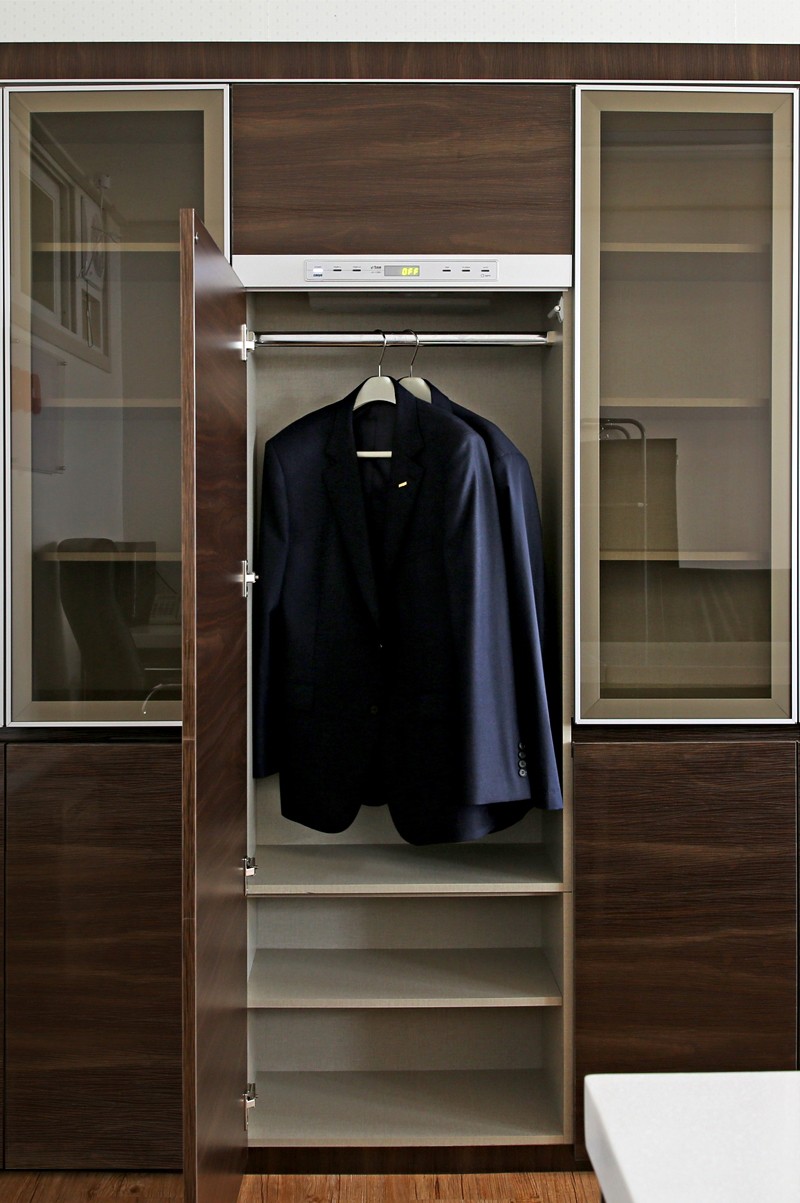 Hot-air blowing function  simply dried, antifungal
Simply dry the damp areas such as clothes and shoes by the hot air generated by the heater.
It also reduces the humidity inside the furniture to inhibit the growth of various bacteria and molds.