Description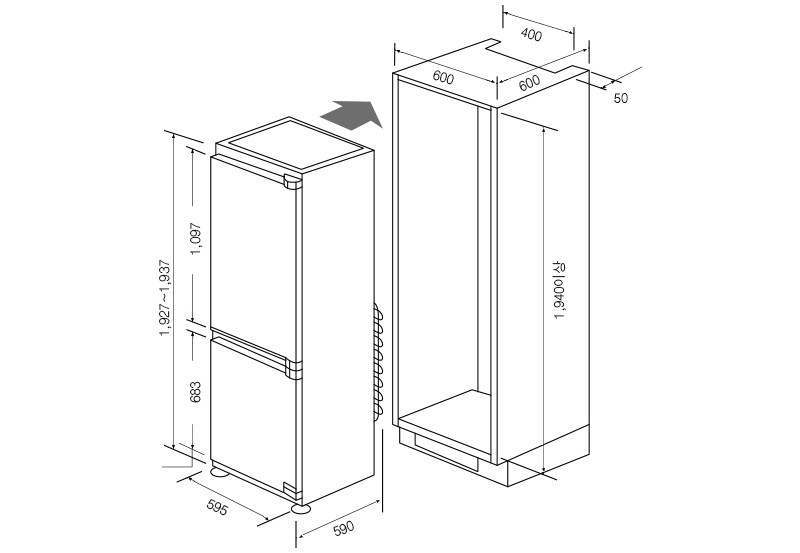 Product Summary:
Innovative micro-cooling technology-① Chef mode / ② Independent cooling & metal cooling
Meat and fish storage room, chef zone
Premium design, kitchen fit design (Kitchen Fit™ Design)
New built-in refrigerator with Space Max technology
Chef fan
Digital inverter compressor
Splendid metal that raises the dignity of your kitchen
Detailed Description:
Specification: 595(W) × 1927(H) × 590(D)
Capacity: Total capacity: 343L / Refrigerator: 220L / Freezer: 123L
Power consumption: 20.5kWh
Cooling method: Independent cooling & metal cooling
---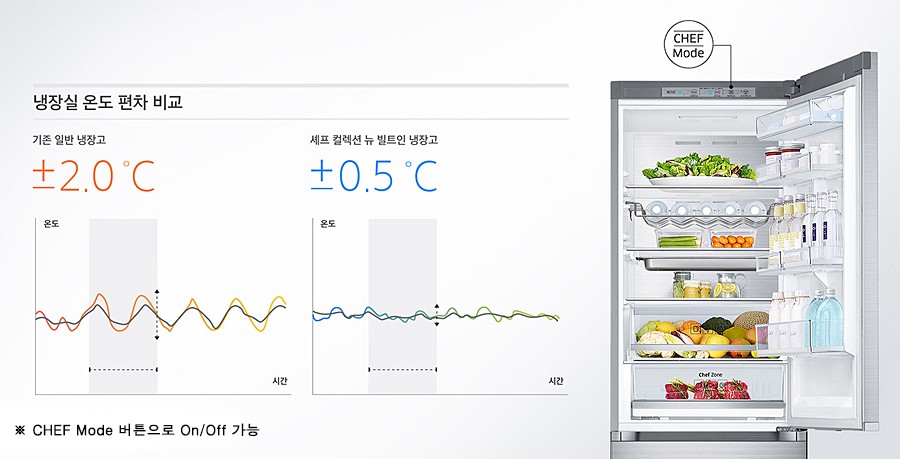 Innovative Micro-Quality Technology-① Chef Mode
This is a micro-quiet technology that minimizes temperature changes. It maintains the original taste, aroma, and texture of ingredients, providing
freshness thatwas tasted at the place of origin.
---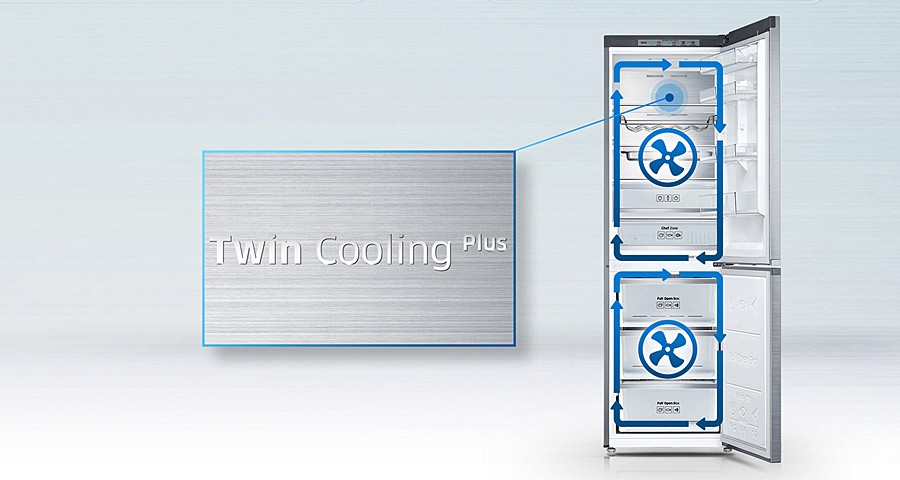 Innovative micro-cooling technology-② Independent cooling & metal cooling
A professional cooler for each of the refrigerator and freezer keeps the optimum temperature and humidity for each space, and keeps the temperature constant by minimizing temperature changes with a cold metal plate.
---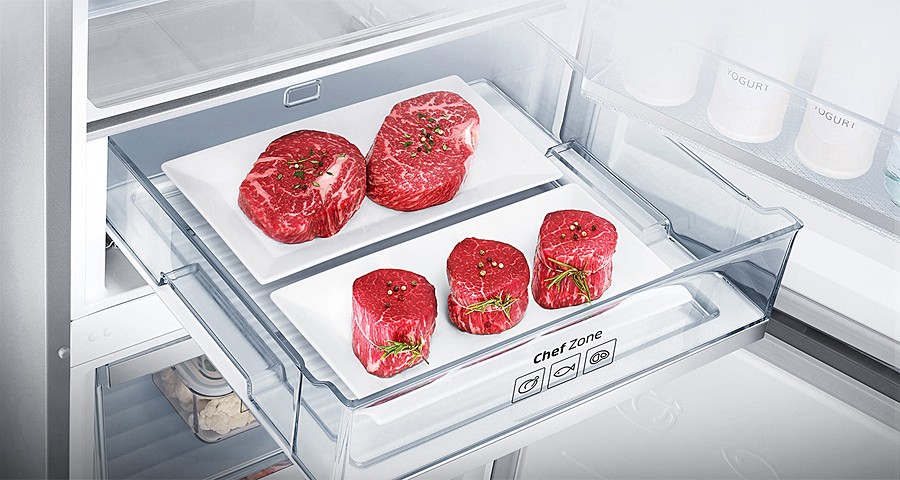 Meat and fish storage room
Chef Zone maintains the optimum temperature so that you can feel the texture and taste of fish and meat.
---
Premium Design
Kitchen Fit™ Design completes a premium kitchen space withKitchen Fit™ Design that is perfect for kitchen interiors with the luxurious exterior of real stainless steel metal.
※ This image is an image of 2 refrigerators.
---

New built-in refrigerator with Space Max technology
Digital inverter technology and Space Max technology that minimizes invalid spaces. The new built-in refrigerator with independent cooling has a maximum of 343ℓ.
※ Commercially built-in combination refrigerator capacity 250~273 ℓ (As of May 2015)
Chef Pan
The Chef Pan, which reflects the chef's insight, is made of hygienic stainless steel and is designed to be stored in a hidden space under a shelf or as a moving tray in a chef zone. In addition, you can cook the chef's pan out of the refrigerator in the oven or use it in the dishwasher.
---

True Flavor Freezer
Multi-temperature conversion allows you to keep fresher storage with the True Flavor Freezer, which can be switched from 2℃ to -23℃ in the freezer in 4 steps.
Digital Inverter Compressor
The Samsung Digital Inverter Compressor is capable of saving energy with high energy consumption efficiency, and can keep food fresh by operating in an optimal state by adjusting the number of revolutions according to the usage conditions. It also has low noise, so it can be used comfortably and quietly.
---

The splendid metal real stainless steel that enhances the dignity of the kitchen is applied to the delicate handcrafting technology, giving you a sense of grandeur and luxury.